Email Encryption, Send Limits, and Equipment Replacement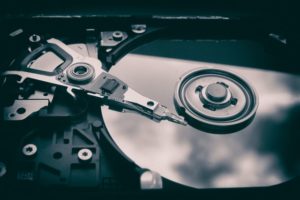 Equipment Replacement
Often, sticker shock steers us to purchase cheaper solutions, but these decisions can come at a cost. That cost could be increased down time or more frequent service calls due to equipment failures. Replacement equipment should be of the same or higher quality than the item replaced. For example, Decypher would never recommend replacing a server hard drive with a lower quality desktop hard drive, or an enterprise-class firewall with a cheaper home router. When it comes to equipment, we've learned to keep our standards high. Decypher installs enterprise-level equipment and security whenever possible. We believe that a slightly higher cost upfront will lower the Total Cost of Ownership (TCO) over time due to less service calls and interruption. Please always reach out to us for help if you need to replace your equipment and need recommendations.
Recycling Old Equipment
Decypher offers a recycling and data destruction solution through a third party – the fee is $35 per device. All hard drives and memory capable devices are completely wiped clean, so your personal data doesn't end up in the wrong hands.
Email Encryption
Email is generally not a secure form of communication. Email being relayed across the internet is generally sent in clear text, and if intercepted, can be read by anyone just like a message on a postcard. Sending passwords and bank account information through regular email is not recommended, but if you need to do so, Decypher recommends using encryption services. Any time you send a password via email, be sure to encrypt the email to protect your data and personal information. Email encryption can take between three and thirty minutes. Proofpoint is our chosen email encryption solution. With Proofpoint, you simply type "[encrypt]" in the subject line of an email to encrypt the email. You will get an email confirmation when it is encrypted and sent. Decypher takes your security very seriously and always encrypts sensitive information like passwords, and we recommend our clients never keep passwords or other sensitive information in their email.
Outbound Email Send Limits with Proofpoint Security
Proofpoint's outbound filter has a 10-minute burst rate limit that will shut down outbound email flow if not used properly. If you need to send bulk email, open a support ticket on Proofpoint's site and give an estimate of the amount of email that you want to send. Proofpoint logs will tell you if you are over the limit and can help troubleshoot outbound email flow issues. Bulk email is often mistaken as spam. The outbound burst filter is in place to prevent spam, but will also catch legitimate bulk mailers. Thankfully, this can be adjusted. Let Decypher know if you are experiencing any delivery issues with Proofpoint and bulk email, and we will help you fix this.
July 2017 Edition