---
Managed Services
---
Your Dedicated, 24/7 IT Partner
---
Do you often blow your IT budget on minor fixes and workstation setup? You could likely benefit from a Managed Service plan, saving you time and money to focus on what's important. You'll have fixed IT costs you can budget for, instead of the dreaded "bill shock" at the end of the month. And you'll also have the peace of mind that comes from knowing your technology is in the right hands.
Managed Security Services
---
Are your business and technology armed against the latest cybersecurity threats, constantly updated, and monitored for vulnerabilities? From desktops, tablets and mobile devices to printers, servers, and networks, let Decypher secure your technology and keep it up-to-date, all for a fixed monthly subscription. Never wonder, "when's the last time I updated?" again. With state-of-the-art network security, data protection, breach prevention, and collaboration, you won't even have to think about it.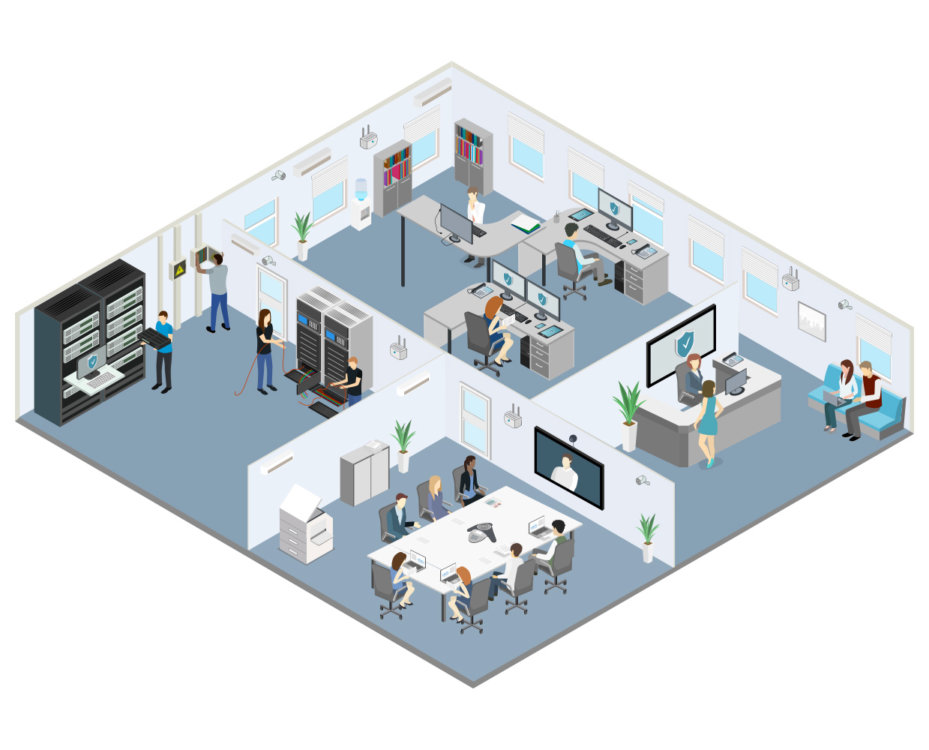 ---
Planning For The Future
---
If your business is growing rapidly, or you expect to add new members at a steady pace, a Managed Service plan could be right for you. Plan for the future now by implementing a Managed Service plan now, so your IT support will grow with you. Since Managed Service plans are billed based on the number of users, the plan scales according to your company's growth, never placing a higher burden on you now. This scalable solution is an investment in the future of your business.
---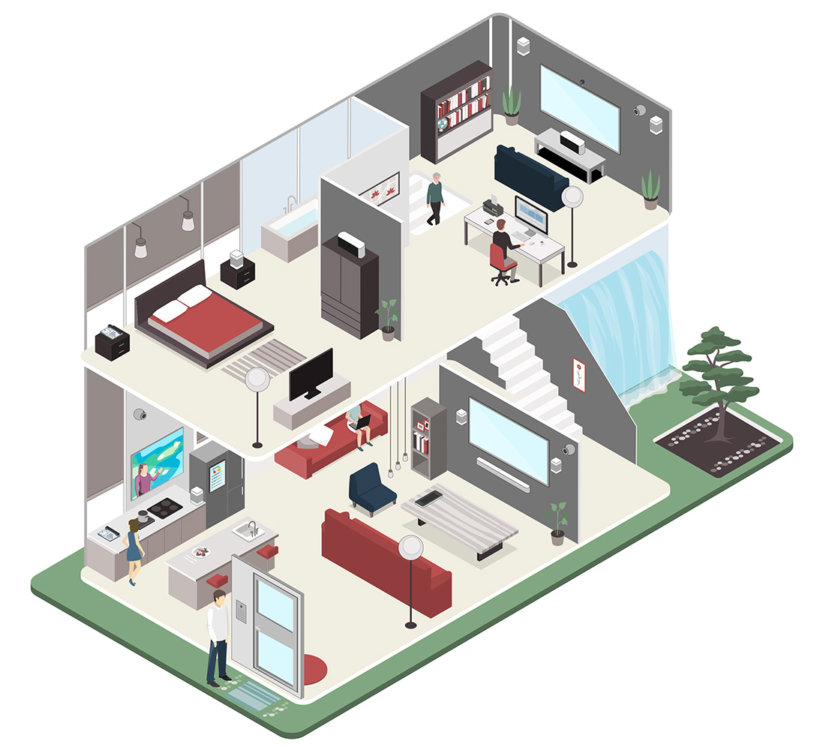 Managed Residential Services

---
Managed Services aren't just for businesses. Residences of any size that require enterprise-level support are great candidates for a Managed Service plan, and large households can especially benefit. If you need to be able to run your business with no downtime from your primary residence or vacation home, our Managed Service plan will keep you connected, secure and up-to-date for a flat monthly fee. Having the ability to get as much work done at home as at the office provides the ultimate in flexibility and work-life balance. And if you have multiple technology "power users," each person can enjoy fast support and setup for all their devices.
---
Up-To-Date Equipment, Without The Commitment
---
Continually investing in the newest and best equipment can add up over time, and requires large portions of valuable capital. Why not let a Managed Service plan do the heavy lifting? Our plans include the latest hardware and software at a low monthly fee, so you can stay up-to-date easily – which is half the battle when it comes to keeping your systems secure. You'll have the latest and greatest versions of software for your team. And if anything goes wrong with your equipment, we'll replace it at no additional cost to you. Renting your equipment through a Managed Service plan means you'll free up more of your budget for your home or business. What would you do with the extra padding in your financial plan?
Compliance & Regulation
---
FirstNet is a wireless network that will be created just for first responders. As the first nationwide public safety broadband network, its mission is to provide first responders with the coverage, capacity, security, and quality they need to communicate safely and efficiently. With a for public safety, by public safety approach, FirstNet is changing the first responder communication landscape, and properties will need to keep up with building regulations. Depending on the laws in your state, a distributed antenna system may be required in your property so that first responders can communicate safely.
---
Residential & DAS
---
Do you have problematic cellular signal in your home, ranch or property? Large homes and estates often have patchy signal at best, and no signal at worst. If you and your family want to use your smart phones in all corners of your property, you need a cellular amplification system. Properties as small as 2,000 square feet and as large as you can imagine benefit most from DAS. Even if your home is in a remote location, cellular signal can be amplified, as long as signal is available outside.
Commercial & DAS

---
Stadiums, malls, shopping centers, apartment buildings and office complexes also suffer from cellular signal problems and interruptions. If your commercial property is plagued with patchy cellular signal, it could interrupt your employees' work, or negatively affect your guests' experiences. A distributed antenna system will solve this problem by amplifying available cellular signal across your property.
Medical & DAS
---
Hospitals and medical centers are becoming more and more dependent on cellular amplification to promote good communication and charting practices for staff and visitors. Technology keeps advancing, and medical buildings are finding that they need to keep up. Doctors and nurses must be able to be reached on their cell phones in the event of an emergency, and need to be able to take and make calls while inside. Cellular DAS is the perfect solution for this common inconvenience.
GET IN TOUCH
Call Us Today At 855.808.6920
---
Do you have questions about DAS? Would you like more information about how our cellular solutions will work for you? Get in touch with us today. We're confident we can solve your property's cellular signal problems with a distributed antenna system.