Farr Shepherd founded Decypher Technologies in 2003 to provide the best technical solutions and client service to the Rocky Mountain region. Over 15 years later, Decypher has grown to serve diverse clients nationwide, with over 40 employees and four locations.
Check Out Our Brochure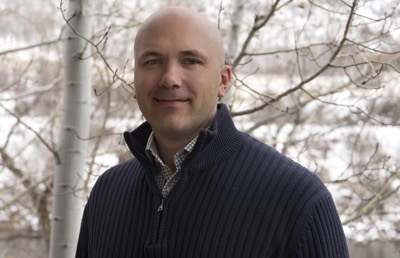 Farr Shepherd
President | Business Development Manager
Cisco CCDA Certified
Farr Shepherd holds a Bachelor of Business degree in Management and Management Information Systems. He has over 18 years of experience in Information Technology, and over 15 years of experience in the AV integration field. Farr built the Decypher brand to become the largest IT Technical Services Company in the Colorado Rockies. He has also served on an executive team for one of Colorado's largest technology companies. He has a love of networking, which has been enhanced by the complexities of working in the Luxury residential industry, allowing him to deploy unique networks in exceptional luxury environments.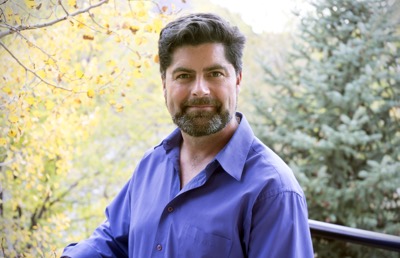 Mick Reilly
Vice President | Technical Services
Cisco CCNA Routing & Switching, CCNA Wireless & CCDA Certified
Mick has over 18 years of experience in Information Technology. He specializes in Cisco networking and wireless. Mick loves to build networks that work and troubleshoot the ones that don't. When he's not at work, you'll find him riding the powder around Aspen's four mountains with anyone who enjoys the same.
Technology Advisors & Account Management
---
Glenn Cunningham
Technology Advisor
Meraki CMNA Certified
Jennifer Emig
Marketing Manager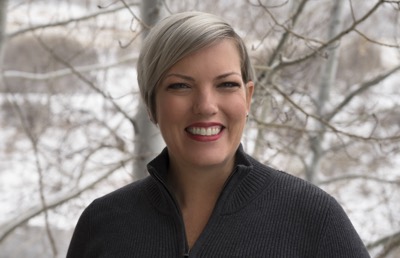 Jessica Friedenberg
Account Manager | Implementation Coordinator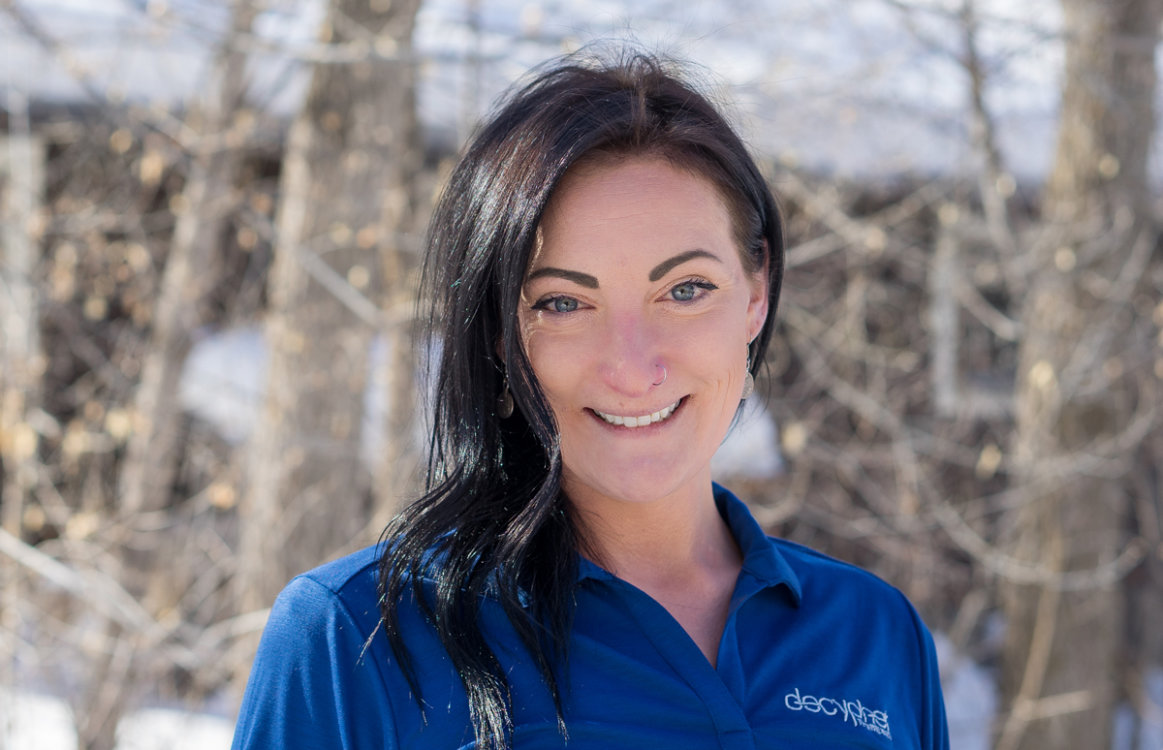 Ashley Michalski
Technology Advisor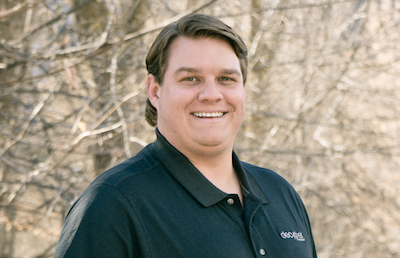 James Ring
Technology Advisor
Meraki CMNA Certified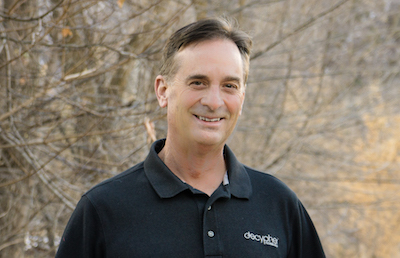 Mike Tackett
Partner | Senior Wireless Engineer
FCC GROL
Adas Wolk
Technology Advisor
Cisco Account Manager Axis Certified Professional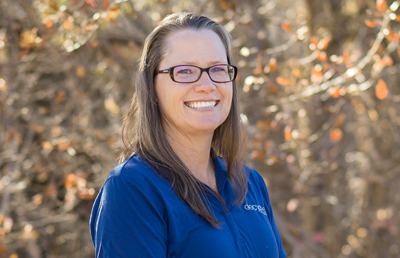 Jenn Wondrasek
Account Manager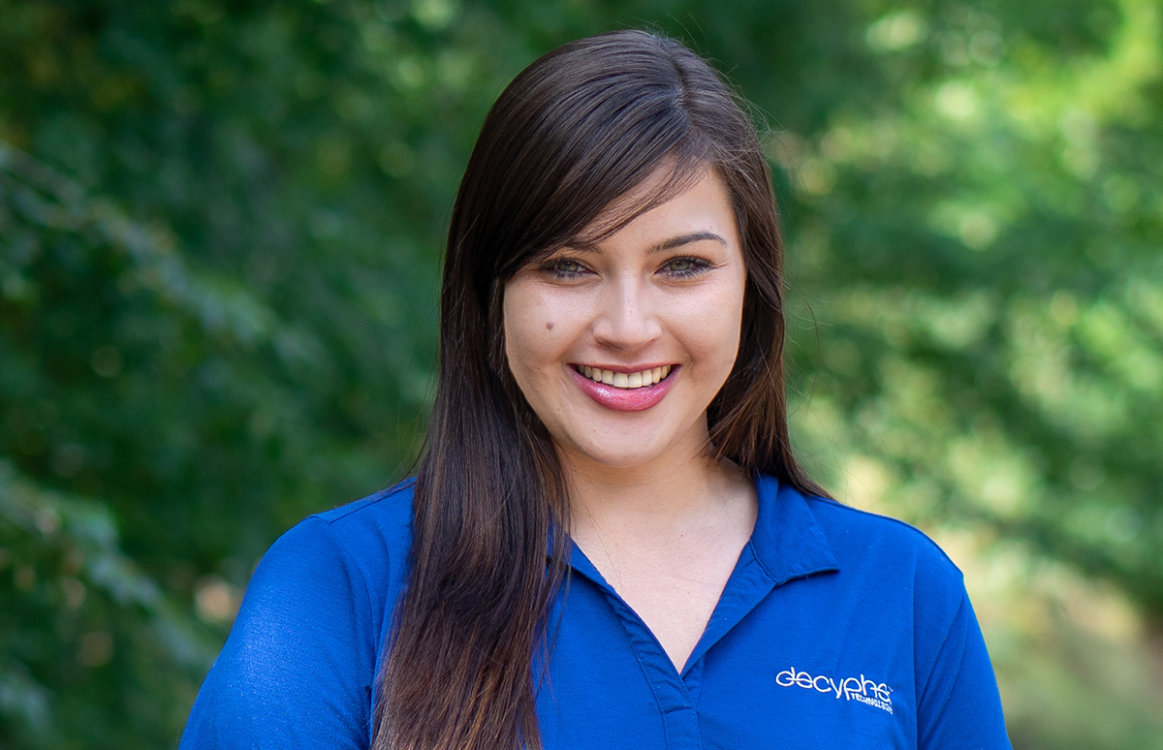 Stephanie Antillon
Lead Service Coordinator
Gabrielle Barrett
Scheduling Coordinator
Josh Breault
Engineer
Cisco CCNA Certified
Datto Certified Technician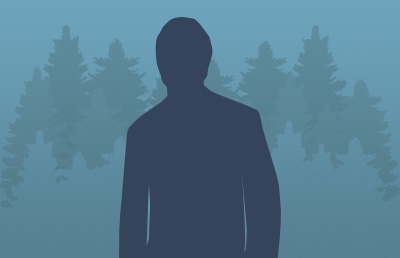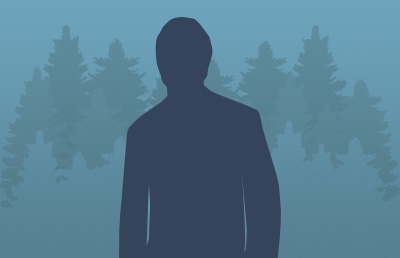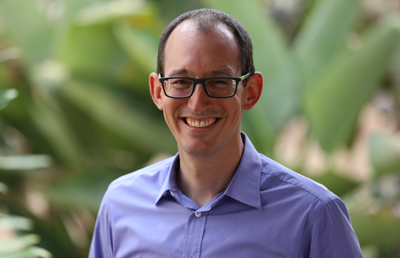 Stetson Lee
Technical Services ManagerSavant CORE Level 2 Certified
Datto Technical Specialist Level 2 Certified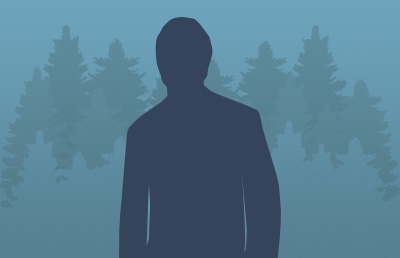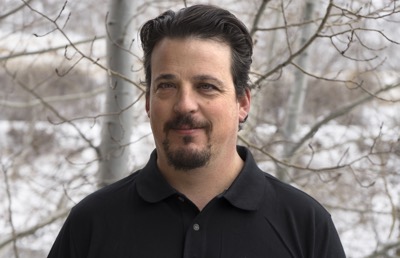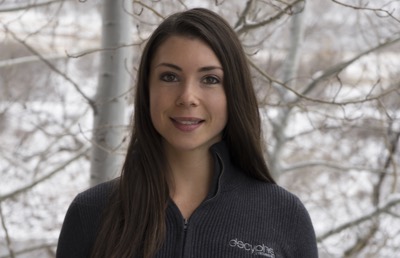 Audrey Burgio
Project Manager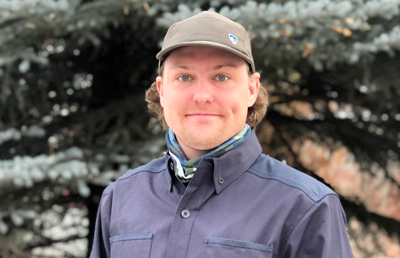 Iain Edgar
Lead DAS Technician
Micah Friedenberg
TechnicianPlanar Clarity Certified
Honeywell Certified Installer
Adam Galusha
Engineer Apple ACMT ACSP OnSSI Certified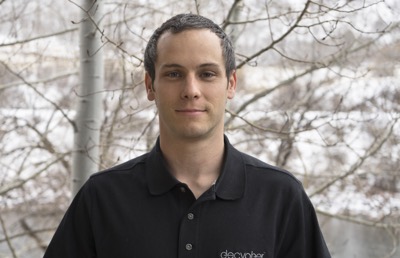 Ande Grillo
Partner | Project Manager
Certified Master Fiber Optic Technician OSHA 30 Construction Certified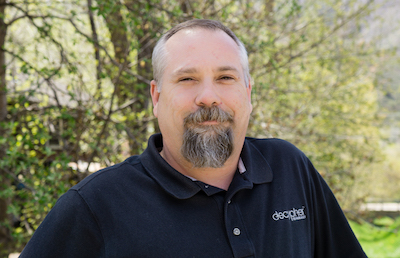 Robert Klanecky
Engineer
ADX Certified ADX V Certified
Nathan Marjanen
Technician
Cisco CCNA Certified Axis Certified Professional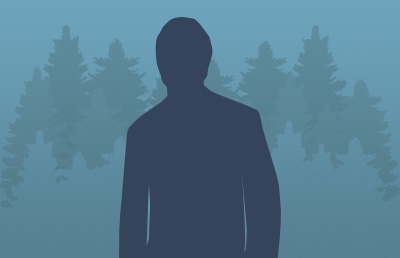 Daniel Scheirman
Technician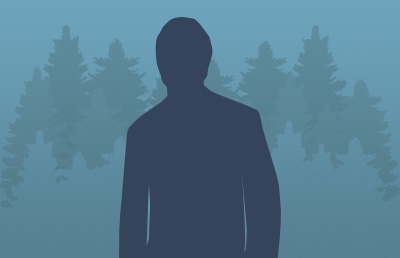 Chad Winslow
Project Coordinator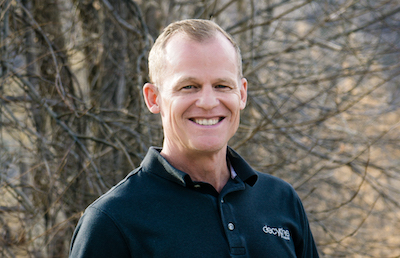 Jeremy Jones
Purchasing Manager | Logistics
Dustin Werre
Partner | Knowledge Management Officer
Microsoft MSCTP, VTSP Certified
TECHNICIANS WANTED!
Decypher Technologies is an IT Managed Services Provider. Our team is looking for an experienced field and remote support technician with no less than five years of experience to join us.  The ideal candidate would have worked in a similar work environment, have experience in customer service and possess excellent customer relationship skills. Strong communication skills and attention to detail are a must. Candidates should poses experience in networking, OS X and all Windows platforms. Experience with a PSA such as Connectwise Manage and an RMM tools are a plus. Certifications are not required but Network +, CCNA and Microsoft certifications will be given more weight in the interview process. Our starting wage is very competitive but is ultimately commensurate to experience. The position includes excellent benefits such as health insurance including vision and dental, paid time off and holidays, a company vehicle, a bonus program, and more. Please email jobs at decyphertech dot com. Please include a cover letter, resume and include references in the e-mail. 
Experience/Qualifications: 
Minimum 5+ years experience in IT 
Comprehensive understanding of: 
-Microsoft Windows Operating Systems through Windows 10 
-Windows Server 2003 through 2016  
-Microsoft Office 365  
-Active Directory 
-Group Policy  
-Managed switches/VLANs 
-Firewall Management
-VoIP phone systems 
-Understanding and Working Knowledge of DNS

Ability to independently troubleshoot and resolve a wide range of issues from application support to complex server and infrastructure issues. 
Customer service skills required. This skill is just as important as your IT knowledge. 
Ability to work independently or as a team player.  
Must be self-motivated, detail oriented, high energy, and able to work with minimal supervision. 
Must be able to lift 50 pounds. 
Must have valid driver's license and reliable transportation. 
Apple IOS experience is a plus.
Microsoft Certifications is a plus. 
Previous experience at Managed Services company is a plus.
Must be willing to submit to a background and credit check.
Please include resume and salary requirements with your response, we look forward to hearing from you!


ASPEN FILM
April 2020 - We recently discovered that we'd been hacked. The hackers were inquiring about making a wire transfer of over $100K. As a small, non-profit organization this would have been a devastating error. In crisis mode, a colleague referred us to Decypher Technologies. The swift and expert response that we experienced was nothing short of phenomenal. Our technician was able to quickly find the extent of the breach and shut it down immediately. We could not have been more pleased with the outcome and were blown away by how fast, efficient and affordable the process was.
Susan Wrubel, Executive & Artistic Director
SHANNON MURPHY LANDSCAPE ARCHITECTS
April 2020 - Thank you Decypher Technologies, for helping my design firm transition to working from home! The process was seamless and stress-free from our side of the equation. We so appreciate the personal attention from each of you and your excellent team of - technicians. We feel very cared for and supported.
Shannon Murphy, Owner
PALACE CONSTRUCTION
March 2020 - Decypher Technologies and Mike Tackett in particular, have been integral partners with Palace (Construction). They have helped us advise our clients on initial RF testing and to incorporate design for radio amplification in our projects as opposed to getting all the way to the end of a project and finding out that it's required for CO. Decypher provides solutions that saves us money and time. We know we can count on them on any of our projects.
Erek Swanson, Sr. Project Manager
TELLURIDE FOUNDATION
March 2020 - As a non-profit foundation, we have extremely complex financial software needs. The technicians at Decypher took the time to get to know our organization. They know our software needs and understand our file server and work-station designs which means nearly any of the support staff can help with technical issues when we call. As a Managed Service customer with Decypher, we know we can call their support team whenever we need them and a human being will answer the phone. With one fixed price, we get help whenever we need it. Great Customer Service!
Elaine Demas
ASPEN INSULATION
October 2019 - My experience with Decypher's staff is wonderful! Their tech support agents are consistently professional and provide immediate soluions to any issues that we come across. If they don't have an immediate answer, they do their absolute best to find a soliution in a timely manner. We also appreciate that though they are a small business, they have a broad range of knowledge and are able to handle in-depth requests with ease.
Brittney McGillivray, Office Manager
COLORADO PRODUCT SERVICES
August 2019 - We switched to Decypher from another Managed Service Provider who couldn't meet our needs and have never looked back! Decypher's staff is experienced enough to handle our volume of calls, they always respond in a timely manner, are professional, trustworthy, capable and polite! Our partnership with Decypher has given us the confidence to operate efficiently and safely on a daily basis. They take the time to research all avenues before proceeding on new projects with us and ensure they are providing the best solution possible. We look forward to continuing our relationship with Decypher as our company grows.
Chelsea Brooks, Senior Executive Assistant
MOUNTAIN RECREATION
December 2019 - We are located in the Vail Valley and our IT needs are seamlessly handled remotely by Decypher's Technicians. Because of our unique needs as a public organization, Decypher has been able to assign a dedicated tech who knows our infrastructure well. This person's experience with our system enables them to arrive at a solution quickly. We value the customized service that Decypher provides as it relates to our business needs and security preferences. They truly look out for the best ways to address our needs without hindering our business capabilities and operations.
Janet Bartnik, Executive Director
HOTEL TEATRO
As a hotel operator, it's nice to have a partner in Decypher. We're a small hotel, but still a complicated business with lots of technology and moving parts. Our ability to lean on Decypher to help us with day-to-day operations and large projects ensures the hotel operates with confidence in our IT capabilities. Decypher has a great team in place, and they are a true pleasure to have as our IT vendor.
David Coonan, General Manager
VALLEY VIEW HOSPITAL
Working with Decypher has been a great experience. Their team is knowledgeable, intuitive and passionate about what they do. They took the time necessary to truly study not only our technical environment, but our business culture as well. We appreciate the open lines of communication between our team and the ongoing collaboration. We're thrilled to have identified such a strong partner here in the Valley!
Deborah Daberkow, Director of Technical Services
MASON MORSE
The amount of troubleshooting that Decypher's Help Desk can do in a day has really benefited us, as we have 100+ Brokers/Staff in multiple office locations. The support process is smooth, and everyone there is personable and easy to work with. The entire team that Decypher has built allows them to diagnose issues with a high level of expertise that we wouldn't find using a single IT person. Having the ability to lean on the expertise of the entire Decypher team has made our network strong and reliable.
Wendy Bontempo, Vice President
BOUTIQUE OGIER ASPEN
After repeatedly reaching dead ends with other service providers, I discovered Decypher Technologies. The technician I worked with not only walked me through meticulous problem solving steps, but completely solved my problem over the phone rather than having me schedule an on-site visit. His directions were clear to understand and his follow-up offered the precise solution to our time sensitive issue. His assistance saved a huge amount of time and money for my company. Now and in the future, will only work with Decypher Technologies for all of my company's IT related issues, questions, or concerns.
David Jonathan Rogers