Farr Shepherd founded Decypher Technologies in 2003 to provide the best technical solutions and client service to the Rocky Mountain region. Over 14 years later, Decypher has grown to serve diverse clients nationwide, with over 40 employees and four locations.
Check Out Our Brochure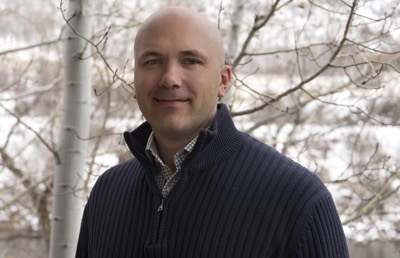 Farr Shepherd
President | Business Development Manager
Cisco CCDA Certified
Farr Shepherd holds a Bachelor of Business degree in Management and Management Information Systems. He has over 15 years of experience in Information Technology, and over 12 years of experience in the AV integration field. Farr built the Decypher brand to become the largest IT Technical Services Company in the Colorado Rockies. He has also served on an executive team for one of Colorado's largest technology companies. He has a love of networking, which has been enhanced by the complexities of working in the Luxury residential industry, allowing him to deploy unique networks in exceptional luxury environments.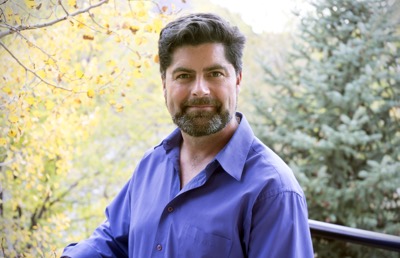 Mick Reilly
Vice President | Technical Services Manager
Cisco CCNA Routing & Switching, CCNA Wireless & CCDA Certified
Mick has over 15 years of experience in Information Technology. He specializes in Cisco networking and wireless. Mick loves to build networks that work and troubleshoot the ones that don't. When he's not at work, you'll find him riding the powder around Aspen's four mountains with anyone who enjoys the same.

Michael Keyser
Vice President | General Manager

With over 20 years of business leadership experience, Michael joined the Decypher team to oversee IT operations. Michael's diverse technology background in IT, AV, alarms, and mechanical helps to bridge the gap between Decypher's different areas of focus. His passion for providing excellent customer service through process has contributed to the Help Desk team's high customer satisfaction ratings.
Glenn Cunningham
Technology Advisor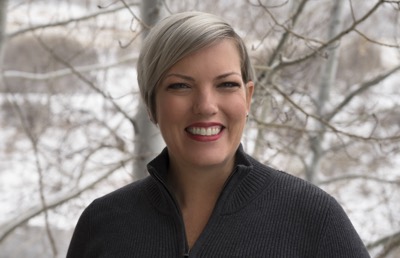 Jessica Friedenberg
Account Manager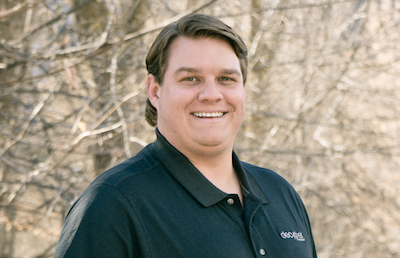 James Ring
Technology Advisor
Adas Wolk
Technology Advisor
Cisco Account Manager, Axis Certified Professional
Leah Bergerner
Service Coordinator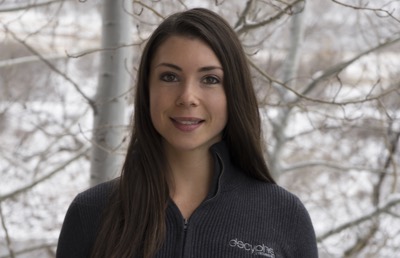 Audrey Burgio
Project Manager
Micah Friedenberg
Tier 2 TechnicianPlanar Clarity Certified
Adam Galusha
Tier 3 Technician
Apple ACMT, ACSP & OnSSI Certified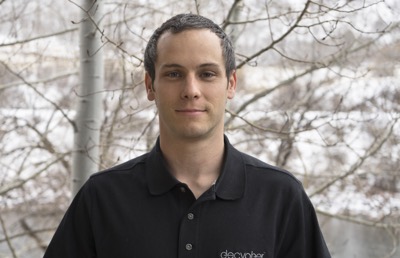 Ande Grillo
Partner | Project Manager
Certified Master Fiber Optic Technician
Todd Jones
Tier 3 Technician
Microsoft MCSE, OnSSI Certified
Sharath Krishna
Network Engineer
Cisco CCNP Certified
Stetson Lee
Tier 2 TechnicianSavant CORE, Level 2 Certified
Anna Levran
Partner | Scheduling Supervisor
Nathan Marjanen
Tier 2 Technician Cisco CCNA Certified,
Axis Certified Professional
Jonah Riseling
Tier 1 Technician
Steve Traver
Tier 2 Technician
DAS (Distributed Antenna Systems)
---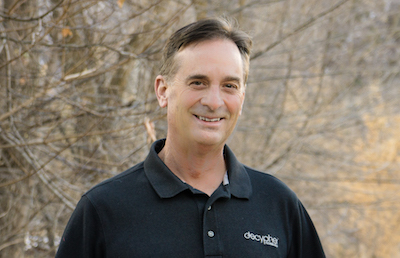 Mike Tackett
Partner | Senior Wireless Engineer FCC GROL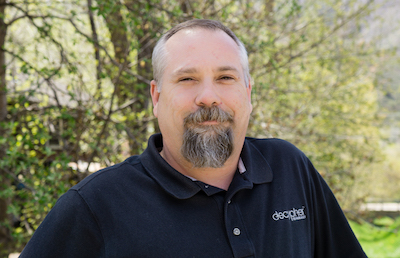 Robert Klanecky
Tier 3 Engineer
Samuel Tackett
Tier 2 Technician
Dylan Talavera
Tier 1 Technician

Corey Shaffer
Tier 2 Technician
Corey Bell
Tier 1 Technician

Josh Breault
Tier 3 Technician

Wes Flett
Tier 2 TechnicianNetwork + Certified
Stephen Glenn
Tier 1 Technician

Jesse Mellinger
Tier 1 Technician

Andrew Merica
Tier 2 Technician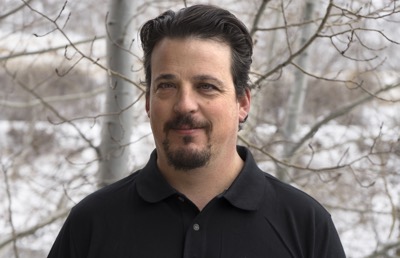 Joel Paulson
Tier 1 Technician
Jared Weller
Monitoring Technician
TJ Davies
Agreement Coordinator
Anabel Garcia
Agreement Coordinator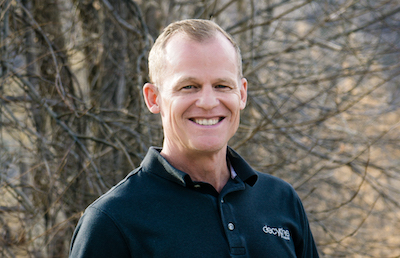 Jeremy Jones
Purchasing & Logistics
Samantha Pal Frazier
Marketing Manager
Kathy Shepherd
Billing Coordinator
Jackie Sullivan
Accounting Coordinator
Dustin Werre
Partner | Knowledge Management Officer
Microsoft MSCTP, VTSP Certified
Interested in joining our team?
---
---
If you're interested in joining our team, please send a cover letter and resume to
jobs (at) decyphertech (dot) com.
---
Job Postings:
Tier 1 Technician
The Tier 1 Technician will provide technical assistance to computer users and answer questions or resolve computer problems for clients in person, or via telephone or electronically. This role may provide assistance concerning the use of computer hardware and software, including printing, installation, word processing, electronic mail, and operating systems.
Education and Experience (Desired):

Some college, no degree
Moderate-term on-the-job training
A+ Certification
Network+ Certification
Broadband-Voice Over Internet Protocol
Server+ Certification
Implementing A Desktop Infrastructure
Configuring Advanced Windows Server 2012 Services
Implementing and managing Microsoft Exchange Server 2003
Knowledge:
Computers and Electronics:
Knowledge of circuit boards, processors, chips, electronic equipment, and computer hardware and software, including applications and programming.
Customer and Personal Service:
Knowledge of principles and processes for providing customer and personal services. This includes customer needs assessment, meeting quality standards for services, and evaluation of customer satisfaction.
English Language:
Knowledge of the structure and content of the English language, including the meaning and spelling of words, rules of composition and grammar.
Telecommunications:
Knowledge of transmission, broadcasting, switching, control and operation of telecommunications systems.
Clerical:
Knowledge of administrative and clerical procedures and systems, such as word processing, managing files and records, technical writing, designing forms, and other office procedures and terminology.
Benefits:

Competitive salary based on experience and qualifications.
Health, vision, and dental benefits included.
Performance-based incentives.
Generous bonus levels.
Full on-the-job training & support.
Fun working environment and culture.
Great opportunity for advancement.
If you think you have what it takes to be a Tier 1 Support Technician at Decypher, contact us today! Send a cover letter and resume to jobs (at) decyphertech (dot) com.