Your Source for Datto Solutions
---
Don't leave your business's data security to chance. Decypher Technologies is an authorized Datto solutions provider. Our technical team has extensive expertise in Datto products and services, providing you with the support and security you need for:
Hybrid Cloud Services
Virtualization
Networking
Data Backups and Sync
Remote Monitoring and Management
Cloud to Cloud Recovery
---
CONTACT US
---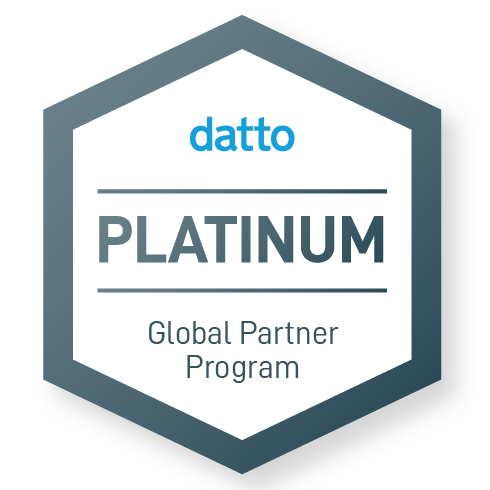 ---
---
About Datto
---
As the world's leading provider of cloud-based software and technology solutions delivered by managed service providers (MSPs), Datto believes there is no limit to what small and medium businesses can achieve with the right technology. Datto offers Unified Continuity, Networking, Business Management solutions and more. 
---
Business Continuity & Disaster Recovery (BCDR)
---
---
Would a data disaster put your company out of business?
No company is immune to data disaster. What if you no longer had access your critical business data? Aside from lost revenue, you could face serious legal repercussions. Keeping your files, folders, and data protected is critical for business continuity. So is having the ability to quickly restore that data in case disaster strikes. 
DOWNTIME COST CALCULTOR
---
Our powerful BDR tools are dedicated to securely backing up your data every single day and quick recovery times should that disaster occur.
We will protect you from:
Hardware or software failure
Natural disasters like fire, flooding, blackouts or hurricanes
Human error: files overwritten or accidentally deleted
Ransomware attack
Don't let your business become a statistic. Call us today to learn more about personalized backup and recovery solutions.
CONTACT US
0365 & G-Suite Backup
---
Software-as-a-Service (SaaS) data - like the data that lives on users laptops and mobile devices - is subject to human error, malicious deletion, misconfigured workflows, and ransomware.
Our SaaS Protection Plan is an easy way to ensure comprehensive data protection in Office 365 and G Suite. We provide an automated, secure backup of the data that resides in the core components of the Office 365 suite including Exchange, Tasks, Calendar, Contacts, OneDrive and Sharepoint, and all relevant apps in G Suite including Mail, Calendar Contacts Drive and Team Drives.
Our plan ensures that you will:
Recover data lost due to accidental or intentional employee deletion
Recover quickly and easily from any form of data loss
Maintain deprovisioned user data to save money on licenses
Recover to a point-in-time before a ransomware attack occurred
Let's get started.
---
CONTACT US
Traditional backup software and the cost of downtime.
---
 Let's say your business has 100 employees, average hourly revenue is $1,500 and the backup data set amounts to 2 TB. Given these parameters, a full restore from a local backup using traditional backup software would take over 8 hours. The associated downtime cost would amount to $34,000 in lost revenue.
Download this free e-book for more information.
DOWNLOAD E-BOOK


GET IN TOUCH
Call Us Today At 855.808.6920
---
Contact us to learn how our cybersecurity solutions can work for you.