---
Cybersecurity Services
---
Managed Threat Detection & Response
---
Your organization's data is invaluable to your day-to-day operations. Just one successful breach of that data can be crippling to your bottom line. Our managed detection and response package offers 24/7/365 coverage so you can focus on running your business rather than on threat protection.
Key benefits of this service include vulnerability assessment, threat detection technology, threat hunting and real-time response, continuous monitoring and monthly reports. Let us develop a plan to fit your unique security needs.
---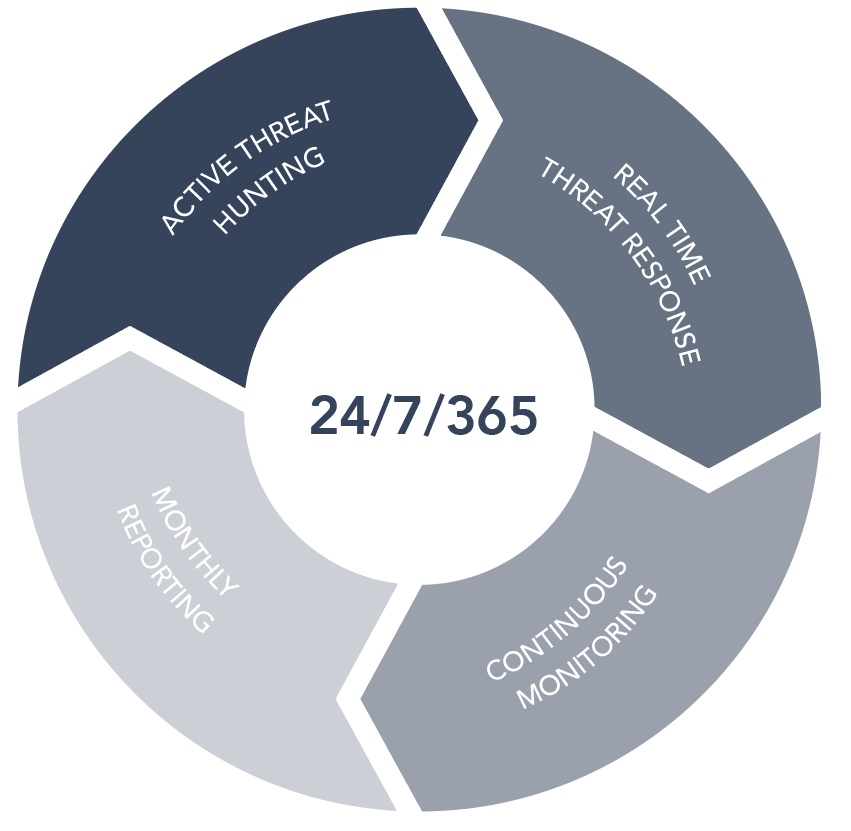 ---
---
Can your business afford downtime?
---
Let's say your business generates $1,000,000 in annual revenue. In the event of a cyber attack resulting in downtime, your organization is losing $2,740 per day. As the amount of revenue increases, so does the cost of downtime.
---
Password Security
---
No matter the size of your organization, your technology landscape can become complex with multiple users, apps and devices–often in multiple locations. With complexity comes risk. Does your team save company passwords in personal Google accounts?
Decypher's Password Security tools provide exceptional protection and control over user management and password access with single sign-on and multi-factor identification across all devices and applications.
Network Security & Content Filtering
---
With Content Filtering, we protect your cloud application users across all devices, ports and cloud services and enforce safe use policies so your data stays where it belongs–with you. Our filtering technology blocks malicious and unwanted domains, cloud applications and IP addresses before a connection is established to your network.
---
Myth vs. Fact
---
MYTH: My data isn't important enough to steal.
FACT: Cybercriminals are motivated by money. No matter the size of your business, your customer's details are of the utmost importance. What happens if your system is breached and that data is held for ransom? It's more common than you may think.
Want to prevent the attack from ever happening? Let's talk.
CONTACT US
Email Security Solutions
---
Email threats are a very common way for a data breach to be initiated. Cybercriminals trick email recipients into disclosing sensitive information or click a link that infects their network. With a sophisticated classification and quarantine system, we protect you from current and emerging threats such as malware, imposter email and business email compromise.
GET IN TOUCH
Call Us Today At 855.808.6920
---
Contact us to learn how our cybersecurity solutions can work for you.