---
Luxury Cybersecurity Services
---
Luxury Residences

---
We understand that your home is a Sanctuary – where you relax, where your guard is down, but your Internet of Things (IoT) is ever-present. Devices, cars, security, camera systems, gates, etc. are meant to keep us connected and protected no matter where we are, but they invite cybersecurity risks.
With Decypher's Luxury Residential Service Plan, you can trust that your home technology is in safe hands. Imagine having exclusive access to our top engineers and a dedicated hotline when you need us most. Your critical technology systems are always covered, you have access to our technology inventory, and identity management is always prioritized with same-day response time.
With Decypher's dedicated team, you can always count on:
24×7 Security Operations Center (SOC) & Network Operations Center (NOC)

Cyber Security Incident Response Plan (CSIRP) Implementation

Preventative Maintenance & Monitoring

Full-Time Monitoring Technicians

ISP Outages – We Call on Your Behalf

Security Patch Management
Luxury Yachts
---
Decypher's luxury clients like to relax in style and what better way to unwind than on a world-class yacht. Of course, these vessels are just as connected as high-end homes are, which inherently brings risk because any connected location, even at sea, has the potential for cyber-attack.
Decypher uses industry leading security tools to protect you whether at home or on the water. This would include protecting you and your guest's privacy and sensitive data, but also ensuring that your crew has only the necessary access needed, without putting the owners at risk.
Find out more about how Decypher has helped other luxury yacht owners in their pursuit of security at sea.
Couple these services with our luxury concierge technical support offerings, Decypher truly delivers a world-class experience for your luxury home or yacht.
Managed Residential Services

---
Managed IT Services aren't just for businesses. Residences of any size that require enterprise-level support are great candidates for a Managed Service plan, and luxury households can especially benefit. If you need to be able to run your business with no downtime from your primary residence or vacation home, our Managed Service plan will keep you connected, secure and up-to-date for a flat monthly fee. Having the ability to get as much work done at home as at the office provides the ultimate in flexibility and work-life balance. And if you have multiple technology "power users," each person can enjoy fast support and setup for all their devices.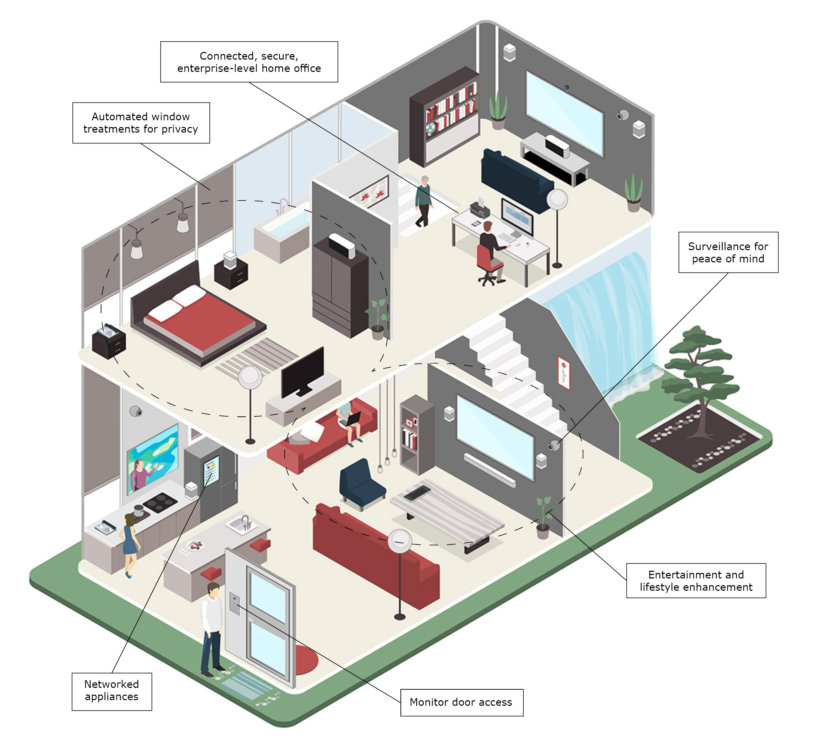 GET IN TOUCH
Call Us Today At 855.808.6920
---
Do you have questions about Decypher's Luxury Services? Get in touch with us today. We're confident we can design the most secure plan for your unique circumstances.