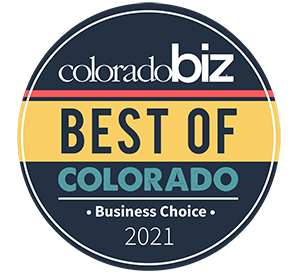 We are proud to announce that Decypher Technologies recently earned the 2021 Best IT Services in Colorado Award from Colorado Business Magazine. This is our 2nd consecutive year being recognized with the honor and we would like to extend our sincere gratitude to all who supported us with your votes!
The award is earned in large part by votes gained from existing customer recognition and satisfaction with Decypher's level of service. It means so much to our team because it acknowledges how hard we work to go above and beyond for our customers. The recognition shows that a company based in a small, Western Colorado town and successfully compete with any major metro-area tech company. We are humbled by the recognition from our voters!
About Decypher Technologies:
Farr Shepherd founded Decypher Technologies in 2003 to provide the best technical and IT solutions and client service to the Rocky Mountain region. Now years later, Decypher has grown to serve diverse clients nationwide, has over 30 employees, four locations and a consistent 5-star Glassdoor rating from its staff.
June 2021