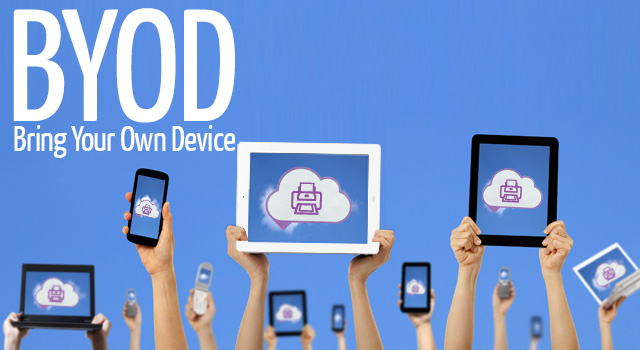 BYOD = Bring Your Own Device
The "device" is a mobile one – whether it's a smartphone, tablet or laptop. BYOD refers to the policy of organizations (businesses or schools) to allow their employees or students to use their personal devices to connect to the organization's networks and information. Businesses are tasked with providing a network that can accomodate employees' devices when they move from their desks to meetings to the break room.
Organizations can benefit greatly from the BYOD trend – BYOD employees want access on any device, any time, anywhere, making them more productive. This can also lead to reduced cellular costs as employees connect primarily over a company's wi-fi network. While the "always-on" employee can be more productive, the trend also raises questions of privacy and security for businesses.
The good news for organizations is that BYOD can be managed on their terms, as long as the network is capable and privacy settings are in place. Decypher Technologies offers Cisco Midmarket Mobility Solutions for organizations faced with the demands that BYOD places on their networks. Let us ensure that your network can handle the demands of the BYOD trend – give us a call today at 970-544-9700.