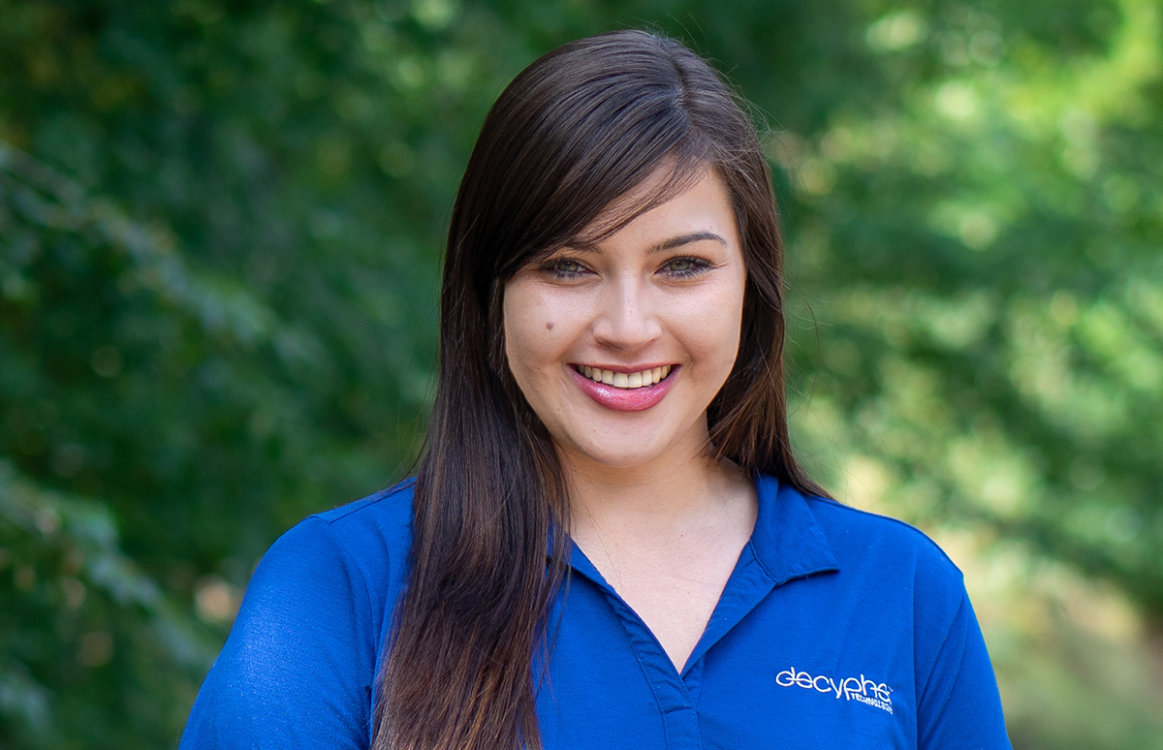 Stephanie is the friendly voice you hear on the phone when you call our Helpdesk. She schedules technicians for service and expertly juggles all of their schedules to accommodate our customers' needs. She has been with Decypher Technologies for 10 months and has already been promoted to Lead Service Coordinator.
Stephanie was born in Mexico and moved to the US when she was nine years old. Following her move, she grew up in the Roaring Fork Valley and went to college in Albuquerque, NM. While there, she earned an impressive 4 degrees! Stephanie is now married and expecting her first child with husband Jose.
Congratulations Stephanie!