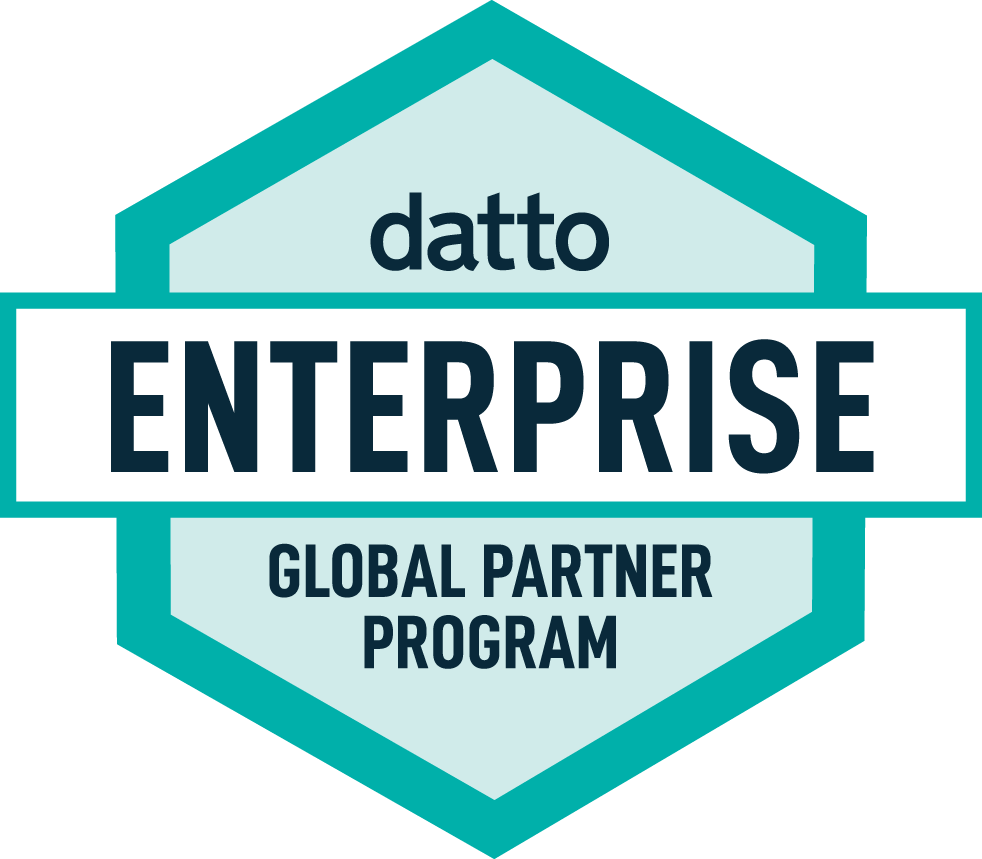 Glenwood Springs, CO – Decypher Technologies recently announced that it has earned the exclusive Enterprise Partner status with Datto. Datto is the leading global provider of cloud-based software and technology solutions delivered through managed service providers (MSPs). Datto's Enterprise status represents the top 10 percent of the company's partners, worldwide.
Decypher Technologies has exceeded high standards of performance to qualify for Enterprise status within Datto's Global Partner Program. Enterprise status includes many exclusive programs and benefits designed to support further enablement and business growth.
Decypher's Founder and CEO, Farr Shepherd said, "Our relationship with Datto started in 2015 and the decision to partner with them was an easy one to make. Datto has always given us confidence that no matter what disaster our customers may endure, we're always able to recover their data. We are very proud to have achieved the elite Enterprise Partner status with Datto. There are only a few service providers at this level in the state of Colorado and for that reason, we feel very honored to be counted among them."
"We are thrilled that Decypher Technologies has reached Enterprise Partner Status," said Rob Rae, senior vice president of business development, Datto. "It's been fantastic to see Decypher leveraging our training, support, and marketing resources to take their business to the next level. We look forward to more success in 2021 as we continue to roll out new partner services."
About Decypher Technologies
Farr Shepherd founded Decypher Technologies in 2003 to provide the best technical and IT solutions and client service to the Rocky Mountain region. Over 17 years later, Decypher has become an award-winning company, serving diverse clients nationwide.
About Datto
As the world's leading provider of cloud-based software and technology solutions delivered by managed service providers (MSPs), Datto believes there is no limit to what small and medium businesses can achieve with the right technology. Datto offers Unified Continuity, Networking, and Business Management solutions and has created a one-of-a-kind ecosystem of MSP partners. These partners provide Datto solutions to over one million businesses across the globe. Since its founding in 2007, Datto continues to win awards each year for its rapid growth, product excellence, superior technical support, and for fostering an outstanding workplace. With headquarters in Norwalk, Connecticut, Datto has global offices in the United Kingdom, Netherlands, Denmark, Germany, Canada, Australia, China, and Singapore.
Media Contact
Company Name: Decypher Technologies
Contact Person: Jen Emig
Email: Send Email
Phone: 970-928-2113
Address:1317 Grand Avenue, Suite 200
City: Glenwood Springs
State: CO 81601
Country: United States
Website: https://www.decyphertech.com