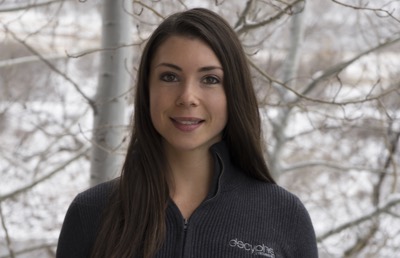 Decypher Technologies is the premier IT networking and communications provider in the Rocky Mountains with locations in Glenwood Springs, Vail, Denver and Palm Beach, Florida.
Audrey Burgio has been with Decypher for five years and was recently promoted to Senior Project Manager. In her new role, Audrey utilizes AIA Project Management styles such as Agile and Waterfall to carry out her responsibilities. From planning, monitoring and reviewing job results, training project staff and planning/scheduling project deliverables, goals, and milestones she manages them with remarkable organizational and analytical skill.
In addition to Audrey's promotion, Decypher Technology Advisors James Ring and Glenn Cunningham obtained certifications as Meraki Network associates.