---
Noriel Barrometro
TEAM LEAD
Technician
VMWare Certified Professional (VCP)

---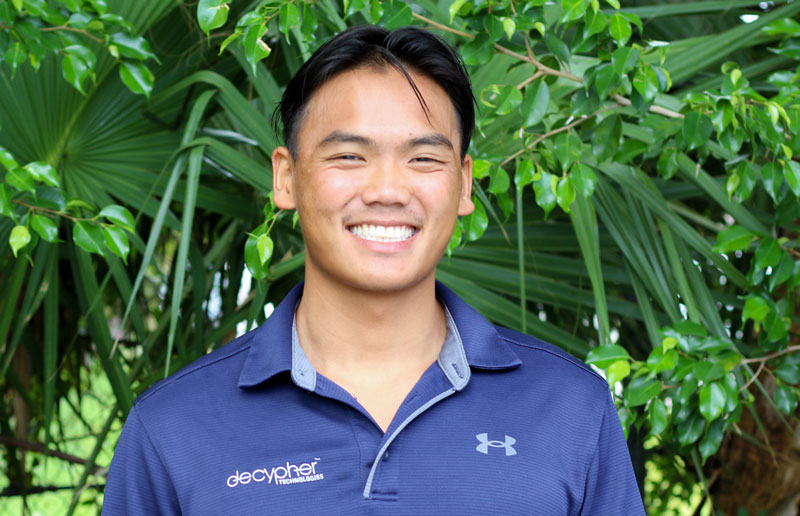 ---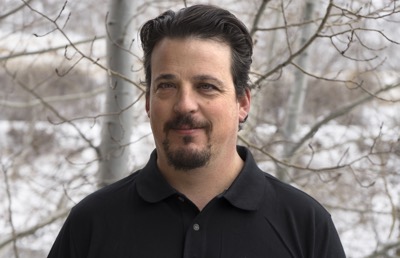 ---
Alfredo Quiambao
TechnicianCompTIA A+
CompTIA Network+
CompTIA Security+

AMFAR
amfAR partnered with Decypher Technology to build a Wi-Fi network for a benefit gala we recently held in Palm Beach, Florida. It was an unanticipated and very last-minute need due to unforeseen venue restrictions, but the network was essential for our team and our guests, and critical to the event's success. Farr Shepherd and his team were able to swoop in and come up with creative solutions just days before the event. Thanks to their efforts, we were able to provide guests with reliable Wi-Fi in an area with poor cellular coverage, and the event was a great success. We're deeply grateful for Decypher's assistance and professionalism in our hour of need.
Joseph A. Isahack, IT Director
PALACE CONSTRUCTION
Decypher Technologies and Mike Tackett in particular, have been integral partners with Palace (Construction). They have helped us advise our clients on initial RF testing and to incorporate design for radio amplification in our projects as opposed to getting all the way to the end of a project and finding out that it's required for CO. Decypher provides solutions that saves us money and time. We know we can count on them on any of our projects.
Erek Swanson, Sr. Project Manager
TELLURIDE FOUNDATION
As a non-profit foundation, we have extremely complex financial software needs. The technicians at Decypher took the time to get to know our organization. They know our software needs and understand our file server and work-station designs which means nearly any of the support staff can help with technical issues when we call. As a Managed Service customer with Decypher, we know we can call their support team whenever we need them and a human being will answer the phone. With one fixed price, we get help whenever we need it. Great Customer Service!
Elaine Demas
PKVerleger, LLC
I have managed a small economic consulting business from my home for more than thirty years. Decypher Technologies has provided my IT support from the time we move to Colorado in 2004. Their service and support has been impeccable. Decypher has been far more responsive in suggesting equipment choices, meeting emergency needs and responding to issues than any of the IT departments at the large organizations where I had previously worked. They are not just the best in Colorado, they are the BEST.
Phil Verleger, Owner
VALLEY VIEW HOSPITAL
We had a Cellular and Public Safety DAS installed by another vendor but it was poorly designed and commissioned, and without the required approvals from the carriers and the Fire Marshal. Decypher redesigned the whole system, built out the necessary changes and worked with the carriers and Fire Marshal on our behalf. Our system has been great ever since. They then helped us modernize our Verizon and AT&T sources and added FirstNet functionality into our facility to provide even greater service.
Ryan Kolczak, Director, Technical Services & Information Security Officer
ASPEN FILM
We recently discovered that we'd been hacked. The hackers were inquiring about making a wire transfer of over $100K. As a small, non-profit organization this would have been a devastating error. In crisis mode, a colleague referred us to Decypher Technologies. The swift and expert response that we experienced was nothing short of phenomenal. Our technician was able to quickly find the extent of the breach and shut it down immediately. We could not have been more pleased with the outcome and were blown away by how fast, efficient and affordable the process was.
Susan Wrubel, Executive & Artistic Director
RAMPART ENERGY
We are a small, private business that does not have in-house IT help. We hired Decypher Technologies to assist us with our IT environment and cybersecurity in our office and for our remote staff. Decypher also supplies the hardware that our staff uses so if any issues do arise, their technicians step in and make sure everything is resolved quickly. We always experience a quick turn-around time, and they ensure we are well taken care. We never have to take the time to find a local repair service which is a real time and money saver!
Rhiana Fox, Executive Assistant
TRAPPER MINING, INC
We have been impressed with all things Decypher. Our vendors have even mentioned how little disruption they have been experiencing in connectivity. We have several applications that interface with our network for fleet monitoring and accounting purposes. Historically we have struggled to maintain those applications. So far, we have been humming along with no issues. We are grateful for the professionalism and aptitude of your team and would be happy to provide a review for a prospective customer.
Kristara Mielke, Chief Financial Officer