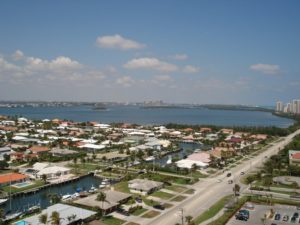 Eastern Palm Beach County is home to a city called Riviera Beach. Did you know that this is where Burt Reynolds grew up? Riviera Beach is quite an exciting city, and it is an excellent place for water sports. The first three top-ranked attractions are parks. Let's take a look at those parks, some of the water sports you can try out and other things to do in the city of Riviera Beach, Florida.
Peanut Island Park is a total of 80 acres, and it is not far from one of the other top-ranked parks. The other park is Phil Foster Park. Peanut Island Park is also close to the Port of Palm Beach. Boating, fishing, and snorkeling are three activities that people enjoy at this park – known for being a tropical paradise. You can also stay on the ground and go camping there.
Phil Foster Park Area
Phil Foster Park, mentioned earlier, is a popular spot for saltwater fishing. Its location is 900 East Blue Heron Boulevard, and you can check out the Blue Heron Bridge while you're there, too. Like at Peanut Island Park, people love to go snorkeling at Phil Foster Park, and a favorite spot is right there underneath the bridge. Reviews mention that you could see a lot of sea life there.
Ocean Reef Park is a beautiful little place to visit and is the third park on the list. There is a playground there for the kids, and you can find barbecue facilities if you want to grill out and have a picnic. People say that Ocean Reef Park is a great place to watch the sunrise and enjoy the beach.
Riviera Municipal Beach Area
You can also enjoy the sand and surf at Riviera Municipal Beach. People say that the area is well-maintained, with beautiful brick walkways and patios. You can imagine that the beach and park area are a beautiful place to take a stroll.
While you are in Riviera Beach, you can also book a fishing charter, enjoy stand-up paddle boarding, go kayaking or canoeing and take the Peanut Island water taxi. There is also the Riviera Beach Marina Village, where you can find plenty of water sports activities all in one place. You will also find Bicentennial Park there, and perhaps a nice meal at Rafiki Tiki Cafe. Riviera Beach Marina Village is located at 200 East 13th Street.
If you want to shop for souvenirs, a specialty gift shop that fits the theme of Riviera Beach is Sea Shell City. You can also take the Tiki Safari day tour and even go shark diving. Shark diving isn't for everyone, but it's there if you're interested in trying it.
You know quite a lot more about Riviera Beach now than you did before. You're going to have a great time making your way around to all of the attractions Riviera Beach has to offer. Are you ready to go diving under the Blue Heron Bridge? Maybe it's time to pay a visit to one of the many parks. Riviera Beach, Florida awaits you and your family.
Here are the directions from Riviera Beach, Florida to Decypher Technologies Professional IT Solutions!