Mac Screenshot tips, a recent iPhone scam and more….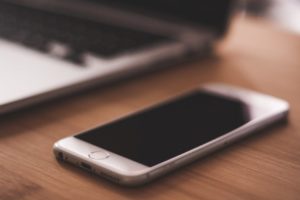 A RECENT IPHONE SCAM
iPhones are notoriously safe against viruses and malicious software. And most of us would consider ourselves wise in detecting these cyber-scams in the current age of technology. However with Social Engineering, a scammer can easily impersonate Apple, for example. When caller ID says that Apple, Inc. is our incoming call, we would likely assume it's safe, especially if the phone number matches the website. The latest iPhone scam is surprisingly convincing, don't be fooled. Read about it here.
A FOCUS ON MAC SCREENSHOTS
Your Mac comes with some useful tools to take screenshots. Depending on how you would like to use a screenshot, there are three ways to accomplish this.
The most general of the three is to screenshot your entire screen. To do this, hit Command + Shift + 3 and a PNG file of your entire screen will be automatically saved to your desktop.
The second method is the hit Command + Shift + 4. This method brings up a cross-hair snipping tool to take a screenshot of a select area of your screen. Click and drag over the area that you wish to screenshot. Once snapped, a PNG file is created automatically and saved to your desktop.
The third method to take a screenshot is very useful if you need to quickly add a snap to a document or email. Hit Command + Control + Shift + 4 to bring up the same cross-hair snipping tool. Click and drag exactly as you did in method 2. The difference of adding Control to the command combination is that nothing will save to your desktop. Command + Control + Shift + 4 behaves exactly like the Copy command (Command C). Once you have taken your screenshot, click into the body of an email or a document and paste (Command V) what you've just copied.
WINDOWS TIPS

We all love saving time! Check out this brief list of Windows keyboard shortcuts and tips to add to your workday efficiency repertoire.
Windows key + left arrow or right arrow will automatically split the screen for you.
Windows key + up arrow will maximize the current window.
Windows key + down arrow will restore the window to its original size.
Type MSINFO into the Start Menu search bar. This command retrieves any information about your computer that you could ever want to know. This is also where one of our techs might ask you to pull information from when they are remotely helping you troubleshoot.
If you have any questions about these tips or any other technology questions, please reach out to us at 855.808.6920, or contact us today.
August 2019 edition